Singer Sugarboy Full Biography: Career/Life
|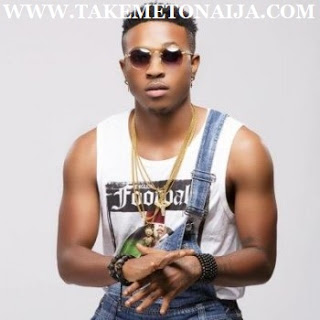 FULL NAME: Umoren AKanimoh Felix (Oscar Jnr)
DATE OF BIRTH: April 15 1992
OCCUPATION: Singer
MARITAL STATUS: Not Married

INTRODUCTION
Sugarboy, is a Nigerian reggae-dancehall, Afrobeat singer and songwriter. He was formally signed to a joint deal between RundaTrax and Wahala Media Entertainment and release single like "Swagger Man Dope" and other underground singles. He became friends of the G-Worldwide family way back 2012 but he was officially signed to G-Worldwide Entertainment in 2015.
EARLY LIFE AND BACKGROUND
Sugarboy was born Umoren Akanimoh Felix in Uyo AkwaIbom State. He hails from Ikono local government area . Growing up around Ajegunle, Lagos state (western Nigeria )and SuTown, Suleja Niger state (northern Nigeria). While in University, Port Harcourt, he decided to pursue music as a Carrier alongside his Studies. He is the first of Three Children and born To ibibio parents from South-southern Nigeria.
CAREER AND LIFE
Sugarboy showed an interest in music at an early age of 14 . Being encouraged by his father who had all the hit records and albums of the late 70's and 80's. Learning to play the guitar and piano while grooming his vocals. He started music professionally 2010 when he was featured in the monster hit 'BADMAN' from Veteran hiphop MC Modenine.
He came across Emperor Geezy, CEO at G-Worldwide 2012, but was official signed to G-Worldwide Entertainment 2015, his debut release under the label was a Dj Shabsy Collaboration featuring Sugarboy and label mate Kiss Daniel on the song titled 'RABA' which rose to become a Street Anthem and a fan Favorite. Song was produced by Dj Coublon and video was directed by Ajefilms and shot in a Lagos Nigeria.
Sugarboy has listed acts like Bob Marley, Jah cure, Fela, Gregory Isaac and Majek Fashek as musical influences.

SPEAKING ABOUT HIS STAGE NAME AND MUSIC CAREER IN AN INTERVIEW:
Your stage name is one that sound comic, how did you get the name at first?
My stage name 'Sugarboy' was given to me by a girlfriend of mine back in my university days, it sounded comic at first, But loved by many, mostly female friends, So I decided to stick to it as my brand name when I started my music career professionally, But before now I was known as A1.

For how long have you been in the music industry?
For how long I have been in the music industry, Lets say plus or minus 6 Years
For someone like you that has been in the industry for a while, how have you been able to manage yourself to this stage?
How I have been able to manage myself to this stage, Well, over a period of time i was putting out materials on the internet to gradually build a Fundamental fan base.

What are the major challenges you've encountered in the course of exploit?
Major challenge I have encountered in the course of exploit was shuttling School and music, it's basically about creating a balance.
Since you've been in the industry for a while, how come we just seeing you in the limelight now?
What can i say ? Thanks to God for the recording deal with G-Worldwide Entertainment. I believe everything has appointed time. And now is mine.
Getting a recording deal with 'GWW' how has it enhance your music career?
Getting a recording deal with GWW has enhanced my music career in many ways that even the blind can still see the rapid transformation. My music is now heard and my art seen worldwide. G-Worldwide has put me on a World radar! shout out to my CEO Emperor Geezy.
Sugarboy, Kiss Daniel And Boss Emperor Geezy
SOURCES: gworldwideent.com,tmaqtalk.blogspot.com.ng