Billionaire's Daughter DJ CUPPY Full Biography.
|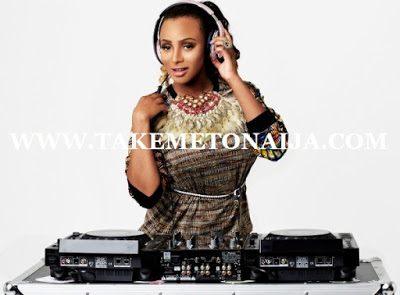 FULL NAME: Florence Ifeoluwa Otedola
DATE OF BIRTH: 11 November 1992
OCCUPATION: Deejay
MARITAL STATUS: Not Married
INTRODUCTION
Florence Ifeoluwa Otedola, also known as DJ Cuppy, is a Nigerian music producer and the daughter of Nigerian billionaire Femi Otedola.
EARLY LIFE AND BACKGROUND
DJ Cuppy lived in Ilupeju for six years before moving to Ikeja. She then moved to London for her GCSE's and A-Levels. Cuppy graduated from King's College London University in July 2014 with a degree in Business and Economics. She is currently enrolled at New York University to pursue a Master's Degree in Music Business. meanwhile she started djing at the age of 16.As a child, she loved and still loves 'Cupcakes', hence her name 'Dj Cuppy.
She started playing the piano when she was around 7 so we could say that's when her real interest in music started. Growing up in Lagos, she just couldn't stop singing and obsessing over Fela songs. "As Nigerians, we all know we have that gbedu in our system"! She says.


CAREER AND LIFE
DJ Cuppy began her career as a DJ at 16 in London, buying second-hand equipment and playing in clubs. In 2014, she was the resident DJ at the MTV Africa Music Awards in Durban. She then played at the Tatler and Christie's Art Ball in London and the Financial Times Luxury Summit in Mexico City.
In July 2014, she released House of Cuppy, her first compilation mix in both London and Lagos. She then had a launch for House of Cuppy in New York City on September 2, 2014 where she recently moved. Also in 2014 she launched Red Velvet Music Group, a music management and content production business.
In January 2015, she was featured on the cover of the Guardian Life as a new generation African woman. In March 2015, she was the official DJ for the 2015 Oil Barons Charity in Dubai, and the first African act to have ever performed at the event. She was featured in the 2015 April/May issue of Forbes Woman Africa.
She is currently an intern at Jay-Z's Roc Nation. In an interview with a leading magazine – Tush Magazine, DJ Cuppy describes her sound as "Neo-Afrobeats" which is a fusion of Electro house and Afrobeats.
SPEAKING ABOUT HER CAREER AND FATHER IN AN INTERVIEW:
Would you have been this successful without your father?
That is a very nice question. It is very good to know that people could have the same platform but some are big while others are small. I always say thanks to education, which, seems to be an open door for everybody. But if you are not good and if you are not bad as an individual all you need to do is to keep on going and doing what you can. I would not say that I am an exemption but I have been doing this for a while now and I became bigger than I was in terms of this DJ work because I do it often. I think practice makes perfect.
Why did you choose to be in this career instead of many other jobs out there?
I think it is very important to follow your heart, choose the job that you like to do and you will never waste a day in your life. It is about personal fulfillment and with my dad I think I told him this is what I want and he told me that if I want to be a DJ, I have to be the best of it.
Was he not disappointed when you told him you wanted to be a DJ?
No, he was not. I would like to use this medium to advise every Nigerian that there is need for us to support our children in their careers. My dad was one of the first people to say to me, "Cuppy, I know you can do it but you must be the best". He is also my biggest critic as well and it is fantastic having that support and challenge. He is giving me that competitive drive; he made me not to get comfortable with my brand and my skill. So I think my dad is someone who is actually bigger than what people think. Cuppy brand is doing very well because of him.
What would you say inspired this African tour in eight countries?
This tour was inspired when I looked at my environment and potential. When I said I wanted to do eight countries in four weeks, a lot of people looked at me like I was crazy. You know the people that I had in mind that I actually wanted to work with said they were not really going to do this tour in four weeks. But after much considerations and everything and also with a great team and support from my brand, we are able to put the tour together.
We also have challenges ahead but we are going to move on.
Did your father influence you?
Thank you for that question, I think it is wise to know that in April I was appointed one of the tourism ambassadors. A lot of people asked me how the thing came about. I would say it was because I did a song titled, "I love my country," which was a great song, and the Minister of Tourism listened to it and liked the song. He thought it was a great way of inspiring the youths in Nigeria through song. So being a tourism ambassador in this country, I am looking at my potential role in tourism because the inauguration committee thought it would be great having someone that would represent Nigeria. I am a representative of the new Nigeria. A female DJ so unique and I think I am honoured by a presidential inauguration. I am also looking forward to working as well.
AWARDS
She won herself best female DJ from NEA AWARDS in the year 2015.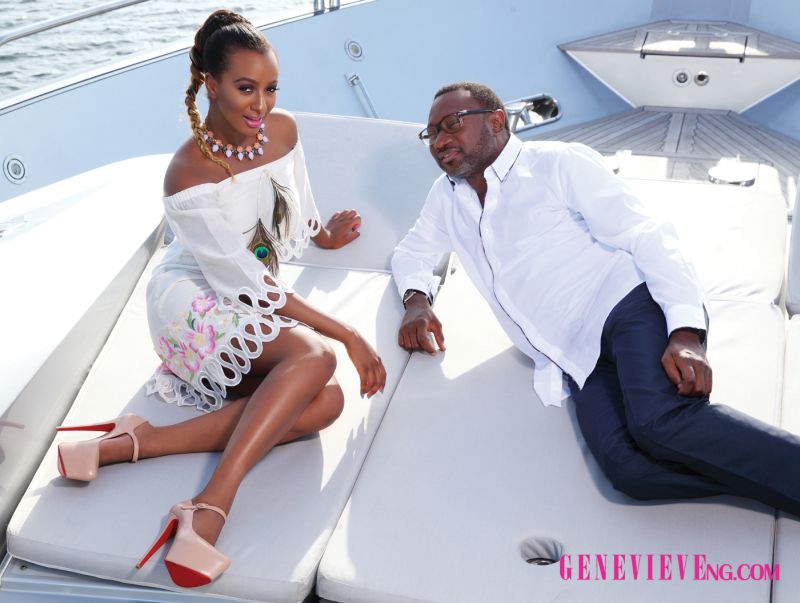 Cuppy and Dad
Cuppy in action


SOURCES: vanguardngr.com,bellanaija.com