Oops: 399 Highest JAMB Score Is Fake, See His Real Score And Details.
|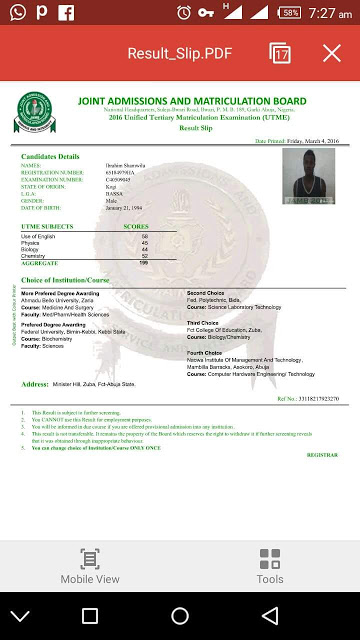 Yesterday we publish a news post with regard to a UTME candidate that scored 399 .
It has been verified that the information on the result slip circulated online was actually doctored and hence fake.
The actual score of the candidate was 199. This we have verified.
The picture attached to this post bears the original and actual information that was on the result slip before it was Photoshopped.
Well, in the post we published yesterday, we told you we were yet to confirm, now we have confirmed and it is fake. Sorry for the wrong info.