updated:TOP NEWS STORIES IN NIGERIA TODAY![30/01/2016]
|
Hello readers, Inside this post you will find trending important news
in Nigeria this morning, you will find news that are of concern to
Politics,Economics,Locals and more… We update this page three times
daily morning,afternoon and night.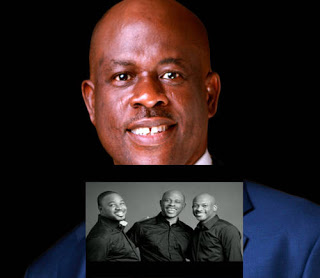 TOP NEWS IN NIGERIA TODAY(EVENING EDITION)
=> Why Supreme Court sacked Stella Oduah, others – PremiumTimes
Reports have emerged that the decision of the Supreme Court to sack Senators Stella Oduah and Andy Ubah representing Anambra central and Anambra south respectively was based on an appeal by a faction of the PDP in Anambra State led by Ejike Oguebego, Premium Times reports.
The two senators who ran on the platform of the Peoples Democratic
Party (PDP) were earlier declared winner by the Independent National
Electoral Commission (INEC) in the senatorial election last year but the
Supreme Court annulled their election in a ruling delivered on Friday,
January 29.

The court ordered that Chris Ubah from Anambra South and Annie
Okonkwo from Anambra Central should replace the ousted senators. Uche
Ekwunife, the third senator from the state also from the PDP had earlier
been removed by the court of appeal. PDP members of House of
Representatives from Anambra state were also sacked.
READ FULL NEWS….
=> 10 Killed In Bauchi Suicide Attack -TheNation
At least people were killed when a suicide bomber blew himself up on
Friday at a busy market in a town in Bauchi where the Boko Haram group
is waging an insurgency, residents and a Red Cross official told
Reuters.
Boko Haram has been waging an almost seven-year campaign
in Nigeria's remote north to build an Islamic state. Thousands have
been killed and more than two million people displaced by the campaign.
There
was no immediate claim of responsibility, but the attack bore the
hallmarks of Boko Haram, which has been using suicide bombers since the
army, helped by neighbours Chad and Cameroon, expelled the group from
territory it had captured previously
READ FULL NEWS
=> Mystery: You need to see the baby this woman delivered after being pregnant for 4years (photo)-TheNation


A 33-year-old woman identified as Oluwabunmi Ogidan was delivered of a
baby on Wednesday, January 27 after reportedly being pregnant for four
years.
The town of Ikugbomire in Obafemi Owode local government area, Ogun
state became a sort of Mecca as people trooped to Alayo Vantage Hospital
from far and near for a glimpse of the miracle baby, The Nation
reports.
She had gotten married to her husband, Bankole Ogidan on August 27, 2011 and in 2013, there were signs that she was pregnant.
Narrating what happened, her husband said: "We went for pregnancy
test and it was confirmed positive. A few days after, my wife complained
that she was feeling pains in her womb. We went to a midwife who told
us that the pain was not a problem; that the pregnancy was intact. I was
not satisfied, so I took her to another hospital (name withheld) where
we did a scan but the doctor said he didn't see any pregnancy. The
doctor said there had been a miscarriage. I asked him that shouldn't
there be an outflow of blood if she had a miscarriage? The doctor said
yes. I told him that we had not witnessed anything like that and he was
shocked."
READ FULL NEWS
» EFCC Traces N4.8bn To Obanikoro's Children Accounts- Dailypost
Messr Babajide and Gbolahan Obanikoro, two sons of former Minister of
state for Defence, Senator Musiliu Obanikoro, may soon be arrested by
the Economic and Financial Crimes Commission, EFCC.
This indication
follows a disclosure that N4,745,000,000.00 was traced to a company the
duo have interest in, Sylvan McNamara Limited.
According to Vanguard,
the money was allegedly paid in several tranches into the company's
account number: 0026223714 with Diamond bank from the Office of the
National Security Adviser account with the CBN.
READ FULL NEWS
=> Four confirmed dead as boat capsises in Lagos -Punch
Four people have died after a commercial boat taking them to Lekki area of Lagos capsised in the Badore.
The boat was on the way to Lekki from Ijede in Ikorodu when it capsised.
The Spokesperson, South-West Zone, National Emergency Management
Agency, Ibrahim Farinloye, said it had been initially thought that six
people had died in the accident, but two of them survived.
That brings the survivors to 13 as 11 the passengers were rescued earlier.
It, however, remains unclear how many passengers were aboard the boat.
Five people had died in September 2015 when a boat carrying 20 people capsised in the Bayeku-Igbogbo area of Ikorodu.
SOURCE
=> President Buhari must probe our VC, OAU students lament – Punch

Students of the Obafemi Awolowo University (OAU), Ile-Ife, Osun
state, have tasked President Muhammadu Buhari with the responsibility of
probing their Vice Chancellor, Professor Bamitale Omole.
This message was passed to the president through Alhaji Lai Mohammed,
Nigeria's minister of Information and Culture, during a recent visit to
the institution to deliver a lecture titled 'Nexus between corruption
and underdevelopment of Nigeria'.
The Punch reports that the students in their hundreds, also told the
minister that they were tired of the indecent hostels which they have
been sleeping in for years, asking the federal government to do
something about it.
READ FULL NEWS
=> First photos of Tunde Demuren at his traditional wedding to Toolz today- Linda Ikeji
Tunde Demuren and his friends all dressed up at his
Traditional wedding today. We await photos of the Bride – Tolu Oniru.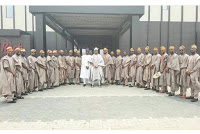 SOURCE
=> N60bn health fund missing – NMA faults 2016 budget
– DailyTrust
The Nigerian Medical Association (NMA) has expressed shock that N60
billion, equivalent of 1% of consolidated revenue guaranteed by the
National Health Act to fund basic health is missing from the 2016
budget, Daily Trust reports.
In a statement a Friday, January 29, president of the NMA, Dr Kayode
Obembe said President Muhammadu Buhari's N6.08 trillion budget only
provides N1, 448 per capita health spending, lower than the N1, 546 per
capita spending in 2015, compared with a recommendation of N6, 908 by
the World Health Organisation.
Obembe stated that it was a sharp departure from the prescribed 15%
of the national budget for health made in 2001 in a meeting of African
Heads of States and Government which Nigeria hosted in Abuja.
He noted that the 3.65% allocation for health in the 2016 budget would "never
encourage the advancement of universal health coverage which is the
only panacea towards improving availability, access, quality and
efficiency of the health services to reduce the disparaging health
indices which continue to malign the image of our country in the comity
of nations."
READ FULL NEWS….
=> Boko Haram terrorists now disguise as mad people – DHQ-Naij.com

The Defence Headquarters (DHQ) has warned Nigerians that Boko Haram
terrorists are now using a new tactic in launching successful suicide
bombings in the country.
According to a statement made by Brigadier General Rabe Abubakar, the
DHQ spokesperson, on Saturday, January 30, the militants have now
switched to disguising as mad people to infiltrate locations.
"It has come to the notice of the Defence Headquarters that Boko
Haram, in their desperation to cause colossal havoc, have now devised a
new method where they dress like mad persons to gain unsuspecting access
to public areas to detonate bombs.
"The two male suicide bombers, dressed like mad women and carried out suicide bomb attack in Gombi,
Adamawa State, is instructive in this direction. Five people lost their
lives and several others were wounded in the heinous attack by these
ungodly people.
READ FULL NEWS….
TOP NEWS IN NIGERIA TODAY(MORNING EDITION)
CHECKOUT OUT TODAY'S TOP NEWS:
=> I Respect Obasanjo But He Introduced Bribery To The National Assembly Says Dino Melaye-Thecable
Anambra Senator and Former Aviation Minister, Stella Oduah, has debunked
reports that the Supreme Court has nullified her election into the
Senate.
There had been reports earlier on Friday that
the Supreme Court had sacked two Senators from Anambra State, Stella
Oduah and Andy Uba, nearly two months after a third Senator from the
state, Uche Ekwunife, was sacked.
This was following the Supreme
Court ruling which re-affirmed the chairmanship of Ejike Oguebego as the
authentic State Chairman of the Peoples Democratic Party (PDP) in
Anambra State.
The Supreme Court also declared the list of candidates submitted by the Ken Emekayi-faction illegal.
But
in an interview with Channels Television to clarify the implication of
the judgement on her election into the Senate, Oduah said, "In all its
entirety, it is false..
READ FULL NEWS….
=> EFCC Closes In On Ex-Nigerian Defense Minister Obanikoro & Two Sons Over N4.8B -Saharareporters
SaharaReporters has exclusively learned that two sons of Nigeria's
former Minister of State for Defense, Musiliu Obanikoro, are currently
on the radar of the Economic and Financial Crimes Commission (EFCC) over
a massive amount of monies transferred to their accounts from funds
budgeted for the procurement of weapons and other equipment for the
country's military. Two sources at the anti-graft agency told a
correspondent of SaharaReporters that the EFCC had traced N4.745 billion
to the bank account of Sylvan McNamara Limited, a company in which the
former minister's two sons, Ibrahim Babajide and Gbolahan Olatunde
Obanikoro, have major interest.
Our sources disclosed that the
funds were paid in several tranches into the company's account number
0026223714 with Diamond Bank. The sources added that the funds were paid
from an account maintained by the Office of the National Security
Adviser at the Central Bank of Nigeria (CBN).
READ FULL NEWS
=> Biafrans across Europe storm EU parliament (photos/video)- Naij.com


Members of the Indigenous people of Biafra (IPOB) across Europe, on
Thursday, January 28 stormed Brussels, the capital of Belgium (the
headquarters of the European Union parliament) venue for the European
Union summit to protest the illegal detention of their leader and
director of radio Biafra, Mazi Nnamdi Kanu.
The Biafra Times reports that the members came from Germany, Russia,
Italy, Spain, Austria, Ukraine, Ireland, England, Sweden, Kosovo,
Switzerland, Finland, Greece, Hungary and other countries in Europe.
The IPOB in Europe assembled in Brussels, Belgium in-front of the
European Union headquarters where President Muhammadu Buhari is expected
to address the parliament.
» Lai Mohammed says N273.9bn looted from pension funds – Punch
Nigeria's federal government has yet again revealed that government
officials looted N273.9bn from pension funds between 2005 and 2011.
Revealing this, the minister of information and culture, Alhaji Lai
Mohammed who spoke while delivering his note as the guest lecture of the
faculty of arts, Obafemi Awolowo University, Ile-ife, on Friday also
listed other corruption cases in the country.
N1.9bn Special Intervention Ebola Fund Scandal; the Police Equipment
Funds scandal in which about N774m was diverted; the Dasukigate that has
so far revealed that 21 individuals benefitted from the scam to a tune
of 54bn; the pension scam, in which top government officials in charge
of pension funds in the country looted about N273.9bn from 2005 to 2011
and the fuel subsidy scam, in which Nigeria spent N2.587trn on fuel
subsidy in 2011, 900 per cent more than the N245bn that was appropriated
for that purpose.
READ FULL NEWS
=> PDP has since overcome defeat trauma – Metuh Speaks After Release -Naij.com
The national publicity secretary of the Peoples Democratic Party
(PDP), Chief Olisa Metuh says the party has since overcome the initial
trauma that accompanied the electoral setback of the 2015 general
elections, and is now poised to regain power at the center in 2019.
The PDP spokesman's view was contained in his opening remark at a
meeting of the party's publicity directorate with some visiting
parliamentarians from the United Kingdom, led by Rt. Hon. Mark Field,
member of Parliament and Chairman of International Office of the
Conservative Party, and Colin Bloom, director of outreach-BCP in Abuja on Friday.
READ FULL NEWS….
=> Arms scam: EFCC operative arrested for collecting N45m bribe -TheNation
The Economic and Financial Crimes Commission has arrested one of its
operatives, Abdulrahman Mohammed Biu, who is a Deputy Detective
Superintendent for allegedly collecting $150,000 (about N45 million)
from some military officers currently under investigation for their
involvement in the arms procurement scam.
He promised to give the unnamed seven military officers soft landing to escape probe in the $2.1billion arms scandal.
A statement issued by the EFCC's Head of Media and Publicity, Mr.
Wilson Uwujaren, said documents relating to the ongoing arms scandal
investigation were recovered from the suspect.
The statement said: "An operative of the Economic and Financial
Crimes Commission, Abdulrahman Mohammed Biu, a Deputy Detective
Superintendent, (DDS) has been arrested for offences bordering on
extortion, influence peddling and impersonation.
READ FULL NEWS
=> JAMB closes forms' sale on Friday, approves more CBT centres – Vanguard
The embattled National Publicity Secretary of Peoples Democratic Party,
PDP, Chief Olisa Metuh, has regained his freedom. Metuh is facing trial
over alleged N400 million fraud.
Metuh, was arrested by four operatives of the anti-graft agency from his Abuja home on January 5.
Metuh
and his firm, Destra Investment Limited, were charged before the Abuja
Division of the Federal High Court over alleged N400 million fraud.
The
charge marked FHC/ABJ/CR/05/2016, was signed by the Assistant Director,
Legal & Prosecution Department of the EFCC, Mr. Sylvanus Tahir.
READ FULL NEWS….
=> Another Delta Monarch Kidnapped- Sahara Reporters
Unidentified gunmen kidnapped the traditional ruler of the Olomoro
community, HRM Josiah Umukoro Agbaza 11, on Friday in the Isoko South
Local Government Area of Delta State. This abduction comes less than two
weeks after the death of the traditional ruler Ubulu-Uku Kingdom in
Delta state, Obi Akaeze Ofulue III, whose decomposed body was found
after being kidnapped by Fulani herdsmen.
At the time of publication many details of monarch's abduction are
unknown. Sources confirmed the story to SaharaReporters saying that the
traditional ruler was kidnapped from Olomoro's office at about 8:00am on
Friday.
Meanwhile, the Delta State House representative from Isoko South
Constituency II, Mr. Johnson Erijo, condemned this abduction in strong
terms.
READ FULL NEWS….
=>Biafra: Dutch Lawyers File Complaint Against Buhari At The Hague – Reuters
The pro-Biafran activist group led by the imprisoned Nnamdi Kanu has
filed a complaint against Muhammadu Buhari in The Hague, accusing the
Nigerian president of war crimes.
Thousands of people in
southeast Nigeria have demonstrated in recent months, demanding
independence for Biafra. Kanu, the leader of one of the most prominent
activist groups—the Indigenous People of Biafra (IPOB)—was arrested by
Nigerian security forces in October 2015 on charges of ethnic incitement
and sedition. He remains in detention and was refused bail by a federal
high court in the capital Abuja on Friday.
Goran Sluiter, a
lawyer at Dutch human rights legal firm Prakken d'Oliveira, filed the
complaint with the International Criminal Court in The Hague on Friday.
Sluiter tells Newsweek that there has been "an intensification of
violence and crimes committed against Biafrans since Mr Buhari became
the Nigerian president."READ FULL NEWS….
=> Pastor with stolen car says it's God's blessng – Punch



A pastor, Titus Onwuchekwa who was arrested by the police for being
in possession of a stolen car claimed he thought God had brought him a
blessing.
The Punch reports that he 32 year old pastor who came from Umuahia,
Abia state was paraded alongside Felix Osas who sold the vehicle to the
pastor and an accomplice, Ndibe Samuel.
The notorious car thieves reportedly sold a Mitsubishi Pajero worth
about N2 million to the pastor for a mere N350,000 and the unsuspecting
latter claimed he thought the give-away price was a blessing from God.
Onwuchekwa said he had come to Lagos to attend a Christian programme
when he sighted the 2005 Mitsubishi Pajero in Alaba area of Ojo, Lagos
and he dialled the number of the seller pasted on the car.
READ FULL NEWS
=> Bird flu in 18 states, affects 2.5 million chickens – Punch



Avian Influenza, popularly referred to
as bird flu, is now in 18 states in Nigeria and has affected over 2.5
million chickens resulting in the loss of several billions of naira, the
Nigerian Institute of Animal Science has said.
Avian Influenza is an infectious viral
disease of birds. While most Avian Influenza viruses do not infect
humans, a few others like A (H5N1) and A (H7N9), have caused serious
infections in people.
NIAS, which is the regulatory agency of
the Federal Government for the regulation of all matters pertaining to
animal husbandry in Nigeria, on Friday, stated that bird flu was
spreading so fast and as such, all adequate measures to stop the spread
must be enforced.
CHECK BACK LATER TODAY FOR AFTERNOON AND EVENING UPDATE!
Follow Akinola On Twitter Here