Actor FEMI ADEBAYO Full Biography,Life And Career
|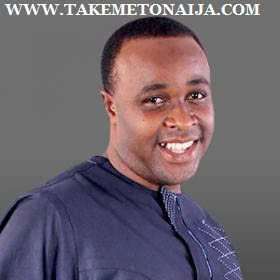 FULL NAME:
Femi Adebayo
DATE OF BIRTH:
31 December 1972
OCCUPATION:
Actor,comedian,producer,director and lawyer
MARITAL STATUS
: Not Married

INTRODUCTION
Femi Adebayo is a star and award winning Nigerian actor who started his career in 1995, son of the veteran actor Adebayo Salami, he is a part-time lawyer and a full-time actor, he has produced many movies and he appears mostly in Yoruba movies.
EARLY LIFE AND BACKGROUND
Femi Adebayo is the son of veteran Nollywood actor, Adebayo Salami known as Oga Bello. He is a phenomenal Yoruba actor who is famous for his character interpretation skill. Femi Adebayo is a native of Ilorin Kwara state but he was born and raised in Lagos, Nigeria. Femi is from a large polygamous family according him; his father has about 12 children that are graduates already.
Adebayo studied Law at the University of Ilorin, and he also his master degree in Theatre Arts.
He has always wanted to be a lawyer. Hisy father always used to tell them when they were young that he would support them on any career choices they made. Since he decided he was going to study Law, his father was very supportive. He gave him all the needed support and encouragement.
His passion for acting started when he kept seeing his father on television while he was young. At a point, he felt like acting too. When his father noticed his interest in acting, he did not discourage him. He encouraged his interest in the two careers. In an interview he revealed: "My father did not force any career on any of his children. He left us to study the courses we showed interest in and have capacity for. I must also say that he influenced me indirectly as an actor because if I had not enjoyed his acting style while I was growing up, there was no way I could have showed interest in acting."
Femi Adebyo Talks About One Of His Challenges As A New Comer:
"The major challenge that I can recollect was in 1997, the time I wanted to partake in an English play, then, it was dominated by Igbo. If you were born Yoruba they would quickly get you out of the game, even if you performed well during auditioning. This prompted many Yoruba to change their names to bear English name but I can't just change mine. I can't try to be who I am not, so that alone made me concentrate more on Yoruba films. To God be the glory I'm doing it big, many of them even like acting Yoruba movies now that our culture brings us more stories every now and then."
CAREER AND LIFE
He began acting in 1995, the same year he featured in a Tade Ogidan movie titled Owo Blow. He has starred in several Nigerian films.
He produced an ultra modern yoruba movie to his credit tittle "IDANWO" in the year 2006. In 1996 however, he won the "THE MOVIE AWARDS" as the "BEST UPCOMMING ACTOR OF THE YEAR 1996″ in Nigeria. He has participated in so many films such as Owoblow, Oba-Elesan,Tojo – terun, Baba – Ologba, Idanwo, Shola fe Pami, Ikan, Aranbada, Agbara Obirin, Mayomi, Ole, Inu, Orija ju Ogun, Ogologo, Fitila, Ile and so many others.
He became more popular after the release of his 2012 comic movie "JELILI".
The actor who had his first role at a Tade Ogidan movie, Owoblow back in 1995 has not looked back but starred in hundreds of home videos and has won the hearts of Yoruba movie lovers, wining four awards notably Best Yoruba actor at the 17th African Film Awards known as Afro Hollywood awards at the Stratford Town Hall, London and also the same category for the Best of Nollywood BON Awards in 2012.
He has a long list of movies to his credits which includes the much anticipated Sonto Alapata, Wura Ati Fadaka, Ma Wobadan and Buga.
When asked in an interview: the difference in your relation­ship with "Oga Bello" and Adebayo Salami? He replied"It's totally different. On set we are col­leagues and father and son off set. Sincerely my father would not agree to play father and son role on set, because he believes every role needs to be interpreted well and real. Acting a father and son role would definitely call for series of actions like me shouting at him, slapping and pushing him which I wouldn't want to do to a wonderful father in the sense to make our acting real. All the same, the most fantastic thing about my father is that he is approachable, got that listening ear, no matter how terrific the situ­ation is. My mother is also tolerant."
SPEAKING ON THE DUMPING OF HIS FAMILY CONTROVERSY:
Femi who spoke with HVP maintained that the relationship between him and his family is as cordial as what obtains in any happy family.
He said he is happily married and see no reason dumping his family. "" I don't know how the story started but I think I have heard of it and I say to you that nothing of such has happened. I never dumped my wife and kids. I love them like every good husband and father should love his family"
SPEAKING ON HIS 2015 DIVORCE
Do you have any regret parting ways with the mother of your three children?
I believe in destiny, and I take things the way they come. Marriage is a contract between two parties and in a contract you can have someone breaching the contract. I believe that is how the marriage is destined to end and I am cool with it.
In an interview with City People, the actor explained that the marriage broke-up because his baby mama does not really like his profession.

Femi own a film school, the School is named J-15 School of Performing Arts, and is situated in Ibadan. They have graduates of Theatre Arts from Nigerian Universities as lecturers. The school has graduated over 150 students who are now doing well in the industry.
AWARDS AND ENDORSEMENTS
City People Entertainment Award For Best Movie Producer Of The Year (Yoruba) (2015)
Won four awards as Best Yoruba actor at the 17th African Film Awards popularly known as Afro Hollywood awards at the Stratford Town Hall in London
AND MORE…
ENDORSEMENTS
Signed a multimillion naira endorsement deal to become the brand ambassador of Trophy Beer in 2015

CONTROVERSIES
Rumored to have been in a releationship with fellow actress Funke Akindele few years back.


femi and kids
femi with co-actor Odunlade

SOURCES: naij.com,wikipedia.org,vanguardngr.com,dailymail.com.ng,thenet.ng