Actress Yvonne Okoro Full Biography,Life, And News.
|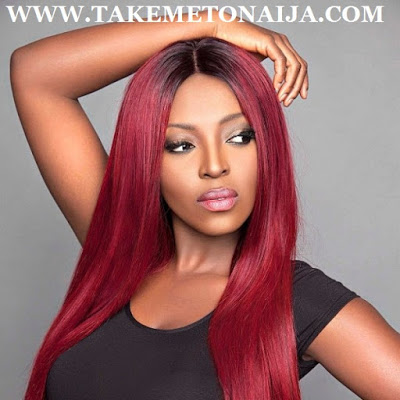 FULL NAME: Chinyere Yvonne Okoro
DATE OF BIRTH: 06/11/1984
OCCUPATION: Actress
MARITAL STATUS: Not Married
INTRODUCTION
Yvonne Okoro is a popular Ghallywood and Nollywood actress of Nigerian and Ghanaian origin. Her father is Nigerian and her mother is Ghanaian, She feature mostly in Ghanaian movies, Yvonne is an award winning actress with a lot of fans both in Nigeria and Ghana. Her figure and prettiness has been a real controversial thing since she's been in the spotlight.
EARLY LIFE AND BACKGROUND
Born to a Nigerian dad and Ghanaian mother, Yvonne Okoro is of mixed lineage and calls herself an African. She comes from a very large family, as the first child of her mother and the fifth of all siblings. She started showing traits of an actress as a child. She attended Achimota Preparatory School after which she went to the Lincoln Community School and then to Faith Montessori School.
She was born Yvonne Chinyere Okereke Okoro to a Nigerian father and a Ghanaian mother. Ever since she hit the silver screens, movie lovers in the two countries, Nigeria and Ghana have silently struggled to 'claim' her but she insists that the Africannes in her supersedes all other lineages.
Report has it she spent most of her Childhood-growing up time in Ghana, but she revealed in an interview that she's been close to Nigeria also, Her comments below:
"I'm very close to my Nigerian lineage. When I was a child, my father used to bring us home. Particularly, when we were on holidays and during festive periods.
I'm familiar with my ancestral home. My dad is a very patriotic Nigerian, right from the beginning. He realised the need to link us up with our roots, even though we were still kids then."
She is the first child of her mother, and the fifth born of all siblings from both parents. Her strict dad who believes in education didn't like the fact that she chose acting over education, but the fact is that Yvonne has not chosen the screen over school.
She has had a long walk through the corridors of formal education and she has plans to keep walking. Yvonne attended Achimota Preparatory School, after which she went to the Lincoln Community School then to Faith Montessori School. The Mfanstiman Girls Senior High School was her next stop.
She later studied and obtained a Bachelor of Arts Degree in English and Linguistics from the University of Ghana, Legon. She continued later at the Universite' De Nantes in France, where she studied French Civilisation and Culture as well as Drama and Marketing.
CAREER AND LIFE
Yvonne got launched into the in the movie industry in 2002 after her Senior High Education. Her first movie was 'Sticking to the Promise' produced by the Nigerian producer, Theo Akatugba.
She also played a cameo role in the hit miniseries 'Tentacles' produced by the same producer for Point Blank Media Concepts.
Her good performances in the above productions 'threw' her into a big movie, 'Beyonce', which was her first major movie. She starred alongside Jackie Appiah in the Abdul Sallam Mumuni film produced by Venus Films.
Speaking on her experience as a first timer in an interview;
"I think I was lucky to have Sparrow Production on board because they were able to organise most of the logistics. All I did was to pay the money and get involved. From the location to props, they were more involved. Mostly what they do is like get three locations and call me to come and check them out. So I go with the Director, Shirley and they ask which I prefer. We all bring our heads together and choose the one that is the best. It was a lot of work and I respect producers a lot now. It made me realize that I am a terrible producer. I am just hoping that with my next one, I will be more involved."
She has more than 12 movies to her credit. They include Beyonce, Beyonce 2, The Return Of Beyonce, The Return Of Beyonce 2; The President's Daughter; The President's Daughter 2; Play, 4Play Reloaded, Desperate To Survive, The Game, Agony Of Christ, Royal Battle, Queen Of Dreams and 'Le Hotelier' a French production, Pool Party, Sticking to the promise
Single Six, Why Marry, Best Friends (Three can play),Blood is Thick,Four Play,Four Play reloaded
Forbidden City,Contract (28th dec. 2012) with Hlomlo dandala, I Broke my Heart, Adams Apples film series (2011–2012), Crime, Queen Lateefah, Ghana Must Go (2015) And many more other big movies.
Yvonne loves the screens but she also has her eyes on the Bar and is keen on pursuing her dream of becoming a Lawyer. She also enjoys writing, report has it she has book she wrote.
The star actress has a plethora of accolades, with several awards and nominations under her belt such as best actress 2010 at the Ghana movie awards, nominee for best actress 2011, 2012 and 2013 at the African movie academy awards and winning best actress at the Nigerian excellence awards in 2011 and 2012 honoured by the amabassador of Nigeria His excellency Musuliu Obanikoro for personality of the year.
The first Ghanaian actress to have been interviewed on BBC focus for Africa and appeared on the radio breakfast show Newsday on BBC radio as fast rising entrepreneur. She's been involved in several charitable causes and has to a degree been able to fulfil some of her social responsibilities.

For the men out there who have been fantasizing about 'quality times' with Yvonne; she says yes she is single but not available.
Yvonne enjoys reading and cooking. Give her a plate of rice and stew garnished with vegetables and you may always see her at meals time in your home.
AWARDS AND ENDORSEMENTS
Actress has multiple awards to her name.
Few includes:
Won Ghana Movie Awards for Best Actress in 2010
Also won Africa Magic Viewers' Choice Award and in 2012 was honoured with a Distinguished Achievement Award at the Nigeria Excellence Awards.
And more..
ENDORSEMENTS
She was reported to have signed a huge endorsement deal with PZ Cussons Ghana LTD as the new face for the company
CONTROVERSIES
She keeps having controversies of being raunchy on screen and off-screen. Many say she does not look decent most times due to her fashion sense she wears what many believe is not decent. She's cleared air on the issue many times, she believes she can wear whatever she likes to wherever she wants at the time she likes.


Yvonne pretty
Yvonne Raunchy
Okoro's controversial AMAA Outfit


SOURCE: africanmoviesnews.com, ghanacelebrities.com,vanguardngr.com,wikipedia.org,yvonneokoro.com,www.takemetonaija.com