Actress UCHE JOMBO Full Biography, LIfe And News
|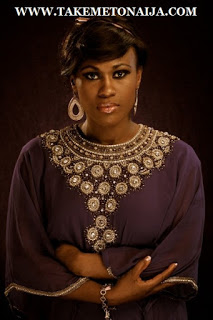 FULL NAME:
Uche Jombo
DATE OF BIRTH: December 28, 1979
OCCUPATION: Actress, Film Producer, Script Writer
MARITAL STATUS: Married(2012)
INTRODUCTION
Uche Jombo is a popular Nigerian actress, screenwriter and film producer. Jombo ventured into the Nigerian movie industry in 1999 in the movie
Visa to hell and since then has over sixty movies to her credit and still counting.
EARLY LIFE AND BACKGROUND
Jombo was born in Abiriba, Abia State, Nigeria. She is a graduate of
Mathematics and Statistics from the University of Calabar, and Computer
Programming from the Federal University of Technology Minna.
She was not an easy child. She did everything teenagers do but probably
more. Her mother was so scared that she had to enroll her in a church
drama group and quarterly they give the best drama student scholarship
so three years out of her secondary school was paid for by the church.
She did that because she was always either trying to play ball with boys
or climbing trees.
She is one of those people who would be right if she say she started from a
very humble beginning in her career. She did lots of supporting roles and
behind the scenes. She think to be consistent at what you do, at a point
you should work on yourself more.
She is in love with the art. It was
never about money or fame with for her. According to her she can't count how many movies she did
without payment. So when you pursue whatever you do with a passion and
the love you have for it, it might not be that lucrative at the
beginning but at the end of the day, every other thing follows. That's
how it's been for her.
When asked in an interview: How has the journey been so far? What encouragement would you give to people just starting out in their acting career?
She said: "I'd like to say it's been rosy but that is not how it was. It's been a
struggle but by God's grace, it's been a successful story. I always tell
people starting that it's always about self belief because in this
business you are going to get lots of no's before you get the yes'. But
don't be discouraged. Work more on your craft and self confidence."
CAREER AND LIFE
It was like a challenge to her. She was asked "Can you act?" she was like
"Yes I can" and she was given a script to read even though that was not
what she went there for. That was how she got her first role from Fidelis
Duker in 1999. Eventually, the movie, Visa To Hell came out in 2000.
And since then, she has featured in over 60 interesting Nollywood movies.
After years of working as a Nollywood actress, she ventured into
script writing where she co-wrote movies like Girls in the hood, a time
to love, games men play and the celebrity.
She later ventured into movie production phase with her business named Uche Jombo Studio in 2012.
Uche Jumbo's Studio has since produced close to five movies and they include; damage, misplaced and many others.
She has received several awards which include the Best Actress by
AfroNolly Group in 2008 in London, England; The City People
Entertainment awards for Best Actress 2010; Life Changers award,
(Nollywood Personality of the Year) United Kingdom; Humanitarian Award
for Haiti in New York, USA; Abriba Youth Honour of Pride Award 2010,
Abriba, Abia State as well as the Abia State Honours Award 2010 .
Uche Jombo has gained millions of fans worldwide and continues to blaze
trails and inspire others around her. She has evolved and come into her
own as a versatile actress, able to hold her own anywhere and on any
stage. She's a believer in the new Nollywood and is committed to seeing a
quantum leap in the quality of the industry's output through her
efforts via her production house.
On May 16, 2012 Uche got married to her boyfriend Kenney Rodriguez at a
private beach wedding on the Island of Puerto Rico. Her wedding which
took many by surprise was quite the talk of the town for several weeks.
When asked about her unexpected wedding in an interview
Was it a fairy tale kind of wedding?
"It was exactly the kind of wedding I wanted. Every bride has a dream
wedding. I had always wanted that kind of simple beach wedding. I went
on vacation last year in Puerto Rico Island and I loved it and I said I
would like to come back there for my wedding."
Where is your husband from? How did you meet him?
"Contrary to what i've been hearing in the media, he is American and not
from Puerto Rico. He has been to Puerto Rico twice and those times were
with me. Once on vacation and then we went back for our wedding. He is a
New Yorker, he works and lives in New York.
Also, contrary to what
I've been hearing that I met him online, no I did not. He came to talk
to me about some business venture and that's how we started talking. I
met him through a mutual friend who is his business partner."
How did he propose to you?
"He actually proposed
twice! The first time, we just continued talking. The second time, we
went jet skiing and I was so scared. The water was so deep, you had to
swim like eight feet into the water to get to the bike. I consider
myself a very good swimmer but that day, the tides kept pushing me back.
By the time I got there, I was so mad, I said "I am so going to kill
you" and he said "why don't you just marry me and then you can kill me
afterwards". And I was like "very funny", and he said "you haven't given
me an answer". That was when I knew. Since I didn't kill him there I
said I was going to go back to that exact beach and have our wedding
there."
She was reported to have lost a six month pregnancy in 2014, and earlier in 2015 it was also reported she flashed a baby bump which means she might have been pregnant again but until late 2015 she didn't mentioned or show anything about herself to the public. In October 2015 she announced she delivered a baby.
AWARDS AND ENDORSEMENTS
She has many awards and nominations to her name
Best Actress by
AfroNolly Group in 2008 in London, England;
The City People
Entertainment awards for Best Actress 2010.
ENDORSEMENTS
Signed an endorsement deal alongside other actress as ambassador of the New Nation project at the Dukwe headquarters in Port Harcourt in 2014


Also signed a multimillion naira endorsement deal with the telecom giant GLO in 2013

RUMORS AND CONTROVERSIES
Has no scandal whatsoever

Uche And Husband
SOURCES: bellanaija.com,naij.com,wikipedia.org,naijagists.com