Actor,Director,Producer Kunle Afolayan Full Biography,Life And News
|
FULL NAME: Kunle Afolayan
DATE OF BIRTH: 30 September 1974 (age 41
OCCUPATION: Producer,Director and Actor
MARITAL STATUS: Married
INTRODUCTION
Kunle Afolayan is a popular Nigerian Filmmaker, actor and film director. He can be said to one Nigeria's most hardworking and successful movie producers. Many of his his movies are among the top 20 highest grossing Nigerian movies ever.

EARLY LIFE AND BACKGROUND
Kunle Afolayan is of Yoruba descent. He is the son of the famous theater and film director and producer Ade Love. He majored in economics
Before he became a filmmaker, He started off as an actor in 1998, and when the zeal , anxiety and dream of wanting to become a filmmaker came, he approached established filmmakers like Tade Ogidan and Tunde Kelani.
Tunde Kelani gave him audience and when he said he wanted to be a filmmaker,Kelani asked him said what does he know about films? Told him filmmaking is not a fluke – you have to learn it, you need to go to school – Kelani adviced him he start as an actor, that if he started as an actor, he could start like his father.
When it was time for them to shoot Saworoide movie, they invited him for an audition and he scaled through and that was how he started as an actor. But, the following year, he started working in the bank so that didn't give him room to feature in so many films, so while in the bank between 1998 and 2004 he didn't feature in up to ten films.
So in 2004 he said to himself that he does not belong in the bank, Even though he was making money, he was comfortable, had a car, and was living in a 4 bedroom flat but it wasn't really what he wanted to do and one day he resigned, stayed home for 8 months doing research on what he wanted to do.
Afterwards he went to school, did a diploma in digital filmmaking, and came back, set up a production office, it was quite small, just two people.
When Asked About His Challenges As A Movie Producer In An Interview He Said:
"Well, setting up, as an entrepreneur, like getting an office was not difficult for me because there was someone who was just moving out of an office and the person had six months' rent still available and he said to me, "Kunle, you can take over this office and when the rent lapses you can pay", and I just said to myself, I doubt if I would be able to pay, because it was in Opebi, but I let me at least enjoy the first six months and I took over the office, I got an office assistant and it was just two of us, then I got myself a computer to learn editing, you know, then this idea of Irapada film came.
From 'Irapada' I bought my first camera, you know, so every project that I have done I'm always equipping myself for those projects, that was how it all started. After Irapada, we grew to maybe a company of five staff and we moved out of there to another office, a bigger space, but I would say we have really done well in Golden Effect between 2004 and now, and I think what has really helped or what has been keeping going is the fact that once I dreamt it, it had to be actualized, and I've always worked with practically the same people as crew, some of them on contract, some of them as permanent staff but I would say what has really helped is the fact that I'm able to combine my creativity in art with business, and that is why the show is still on because a lot of people don't break even in art, because when you are doing film or you are doing painting, it's art so it doesn't really come with so much reward except a good name and all of that but here we've been able to balance it."
CAREER AND LIFE
Before deciding to move into full-time filmmaking and taking a course at the New York Film Academy. Since 2005 he has been active in the Nigerian film industry. He has made several extremely popular titles including: The Figurine: Araromire which was in the Yoruba and English languages and Phone Swap which featured Nse Ikpe Etim and the legendary Chika Okpala. The Figurine won five major awards in the African Film Academy and experienced tremendous success in the Nigerian movie theaters. Kunle Afolayan appeared at the Subversive Film Festival in 2011 where he represented the second largest film industry in the world, the Nigerian film industry, with his colleague Zeb Ejiro.
In May 2013, Phone Swap premiered in France at the first edition of NollywoodWeek Paris and won the Public Choice Award. Afolayan's father Adeyemi Josiah Afolayan (Ade-Love) was a renowned Nigerian artist of the second half of the 20th century. He worked in traveling theater and turned to the film making industry. Afolayan's father felt strongly about education and therefore Afolayan completed his studies in accounting.
IN AN INTERVIEW HE WAS ASKED:
Out of all the movies you've produced and directed, which one is your favourite so far?

Kunle Afolayan: That's a tough question because I think they
are different genres, they are different kinds of films so people relate
to them differently so they have their advantages. Irapada, which was the first film, cut across the lower Yoruba crowd; Figurine was
what did it for me, it went really international, recognized all over
the world; it cost me. In fact that was the most difficult film I have
ever done in my entire life. October 1 is not even as difficult as Figurine.
SUI: And why is that?
Kunle Afolayan: Well, it's because after Figurine, I did Phone Swap, so I've been able to master the flow, the trade and business. October 1
is supposed to be more difficult because it's even set in a particular
period and it benches you to a particular work flow, you can't shoot in a
modern setting and you can't have cables and masts and billboards,
mobile phones, you can't have all of these showing in your film, meaning
our direction must be accurate.

While for Figurine – going from Irapada to Figurine was a bold step. Figurine was
a step that nobody in this country has ever tried before, so it cost
arm and leg – we lost a lot of equipment, a lot of people fell ill after
the shoot, it was really tough and it's because we embarked on
something that seemed bigger than we bargained for.
Kunle Afolayan is now one the most prolific film makers in Nigeria, he is one of the few film makers who was able to propel African
films into cinemas. Nollywood is mainly a home video industry, which
means once a film is completed, the videos are distributed straight to
DVD distributors. so in Nigeria, only a small number of films make it
to the cinema. but Kunle Afoloyan changed this, he was able to draw the
Nigerian audience by creating films that are worthy of the African
cinema and the international market at large.
One of his movies Figurine was nominated in 10 categories at the 2010 African Movie
Academy Awards (AMAA) the film received great reviews both locally and
internationally. His other films include Irapa which means redemption in
Yoruba and Phone swap was also welcomed by Nigerian audiences.
After the release of october 1 movie Kunle Afolayan became the producer of the second highest grossing Nigerian of all time, the movie gained a lot of awards and positive reviews.
As of 2015 Kunle annouced another film in the making a movie titled "The CEO" many Nigerians already fell in love with the movie before its release following the social media talks.
Kunle got married to Tolu and they have 3 kids
AWARDS AND ENDORSEMENTS
Has won too many awards beyond mentioning.
ENDORSEMENTS
Signed a multimilion naira endorsement deal with France's National carrier, Air France in 2015.
Also signed a huge deal with GLOBACOM Nigeria in 2014
RUMORS AND CONTROVERSIES
In 2015 he was concluded by many Nigerians to be a tribalistic person when he mentioned Igbos are the major pirates of Nigerian movies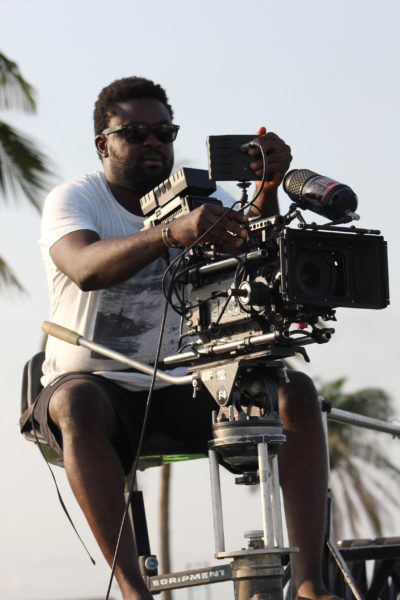 Kunle On Set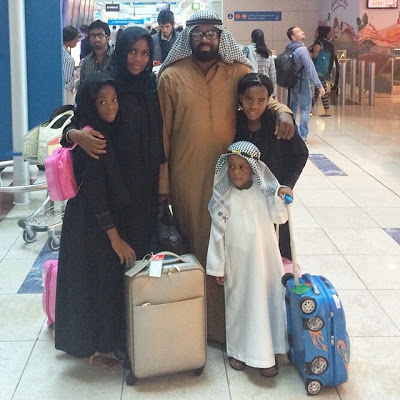 Kunle and family in Dubai for vacation
Kunle 2015 award pic




SOURCES: africainterviews.com risikatraji.wordpress.com, wikipedia.org www.takemetonaija.com