Top Ten Richest People In Nigeria 2015 And Net Worth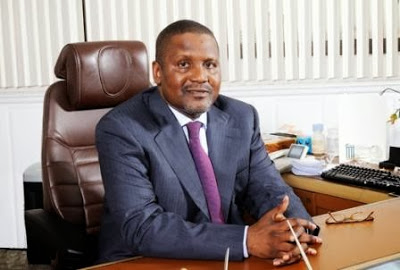 Aliko
T.I.N MAGAZINE have just rated and compiled up a countdown of ten richest men and women in Nigeria as of the year 2015. The rating was set based on the Real-time Forbes estimates of the richest personalities in Nigeria and other credible net worth raters. some people's rating might have been judged based on 2014's most recent rating due to the fact they have not declared their assets and they haven't been looked into since then.


TOP 10 RICHEST PERSONALITIES IN NIGERIA 2015
AGE: 66
OCCUPATION: Oil Business
NET WORTH: $670 Million (2014)
Mohammed Indimi is the founder and chairman of Oriental Energy Resources, Limited. This
company has interest in the oil sector, especially in the Nigerian Upstream Oil and Gas sector. Mohammed Indimi founded his company in 1990 and has expanded the company's portfolio that it now has assets in Offshore Nigeria. These assets include the Ebok Field (OML 67), Okwok Field (OML 67, and OML 115).
In the year 2014, Forbes listed Mohammed Indimi as the Africa's number 37th richest man.

9] JIM OVIA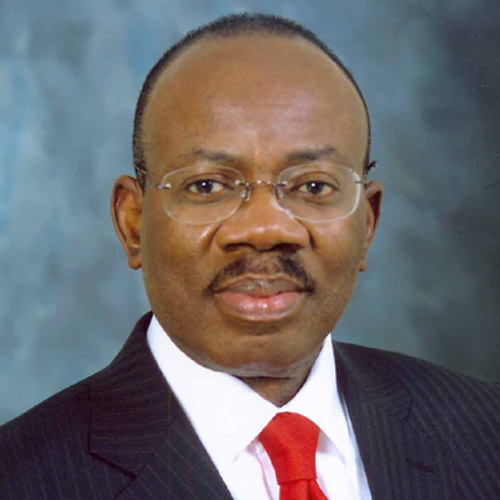 AGE: 61

OCCUPATION: Banking
NET WORTH: $850 Million (2014)
Jim Ovia is the founder of Zenith Bank Group, a bank he is the largest individual shareholder with about 9.3% stake. He is also an investor in real estate across Nigeria. His other assets include Visafone, a mobile telecommunication outfit.
In August 2014, Jim Ovia commenced the construction of $1.5 billion petrochemical complex in Akwa-Ibom State Nigeria.Forbes listed Jim Ovia as the 30th richest man in Africa in the year 2014.

8] ORJI UZOR KALU


AGE: 55
OCCUPATION: Diversified
NET WORTH: $1 Billion (2014)
Orji Uzor Kalu is the chairman of SLOK Holding and the Daily Sun and New Telegraph newspapers in Nigeria, who served as the governor of Abia State, Nigeria from May 29, 1999, to May 29, 2007. Prior to his election, he served as the chairman of the Borno Water Board and the chairman of the Cooperative and Commerce Bank Limited. Kalu was also a member of the Progressive Peoples Alliance (PPA) and the chairman of the PPA Board of Trustees. He was the party's candidate for president in the April 2007 general election.
7] TONY .O ELUMELU
AGE:
52
OCCUPATION: Bussines tycoon: Investments
NET WORTH: $1 Billion (2014)
Tony O. Elumelu is an economist by training, a visionary entrepreneur and a philanthropist. Tony is the Chairman of Heirs Holdings, the
United Bank for Africa, Transcorp and founder of The Tony Elumelu Foundation. Elumelu holds the Nigerian national honours, the Commander of the Order of Nigeria (CON) andMember of the Order of the Federal Republic (MFR). In 2011
6] ABDULSAMAD RABIU




AGE: 55
OCCUPATION: Business tycoon: cement, sugar, flour
NET WORTH: $1 Billion(2014)
AbdulSamad Isyaku Rabiu CON is a Nigerian businessman. His father, Khalifah Isyaku Rabiu was one of Nigeria's foremost industrialists in the 1970s and 1980s. Abdul Samad is the founder and chairman of BUA Group, a Nigerian conglomerate with interests in manufacturing, infrastructure and agriculture with a revenue in excess of $2.5 billion. He is also the chairman of Nigerian Bank of Industry.
In 2013, Forbes estimated Abdul Samad's wealth at $1.2 billion, bringing him to the global billionaire's club.

5] FEMI OTEDOLA


AGE: 52
OCCUPATION: Chairman of Forte Oil Plc
NET WORTH: $1.06 Billion (June 2015)
Femi Otedola is a Nigerian businessman. He is Chairman of Forte Oil Plc, and appeared as one of only two Nigerians (alongside Aliko Dangote) to appear on the 2009 Forbes list of 793 dollar-denominated billionaires in the world, with an estimated net worth of over US$1.2 billion. Femi Otedola is the Nigerian President and Chief Executive Officer of Zenon Petroleum and Gas limited.
4] THEOPHILUS DANJUMA
AGE: 72
OCCUPATION: Bussiness tycoon: oil
NET WORTH: $1.1 Billion (June 2015)
General
Theophilus Yakubu Danjuma GCON FSS psc is a Nigerian Jukun soldier, politician andmulti-millionaire businessman and philanthropist. He was Nigerian Army Chief of Army Staff from July 1975 to October 1979. He was also Minister of Defence under Olusegun Obasanjo. Danjuma is chairman of South Atlantic Petroleum (SAPETRO).
3] FOLORUNSHO ALAKIJA
AGE: 64
OCCUPATION: Business tycoon: oil and printing industries
NET WORTH: $2.2 billion(June 2015)
Folorunsho Alakija is a Nigerian businesswoman who has replaced Isabel dos Santos as the richest African woman, and also is the richest woman of African descent in the world. She is a business tycoon involved in the fashion, oil and printing industries. She is the group managing director of The Rose of Sharon Group which consists of The Rose of Sharon Prints & Promotions Limited and Digital Reality Prints Limited and the executive vice-chairman of Famfa Oil Limited. Alakija is ranked by Forbes as the richest woman in Nigeria with an estimated net worth of $2.6 billion As of 2015.
2] MIKE ADENUGA
AGE:
62
OCCUPATION: Founder of Globacom, Chairman of Conoil
NET WORTH: $4.1 billion (June 2015)
Mike is a Nigerian business tycoon, and one of the richest black people in the world. His company Globacom controls Nigeria's second-largest telecom operator, he also owns stakes in theEquitorial Trust Bank and oil exploration firm Conoil (formerly Consolidated Oil Company). Forbes has estimated his net worth at $4.6 billion as of March 2013 which makes him second wealthiest Nigerian behind Aliko Dangote.
1] ALIKO DANGOTE
AGE:
58
OCCUPATION: Chairman & CEO of Dangote Group
NET WORTH: US$17.7 billion (June 2015)
Dangote is a Nigerian billionaire businessman, who owns the Dangote Group, which has interests in commodities. The company operates in Nigeria and other African countries, including Benin, Cameroon, Ghana, South Africa, Togo and Zambia. As of January 2015, he had an estimated net worth of US$18.6 billion.
Dangote is ranked by Forbes magazine as the 67th richest person in the world and the richest in Africa.[ He surpassed Saudi-Ethiopian billionaire Mohammed Hussein Al Amoudi in 2013 by over $2.6 billion to become the world's richest person of African descent.
NOTE: THIS RATING IS NOT BASED ON ANYONE'S OPINION, IT IS A COMPILED RATING BY T.I.N MAGAZINE FROM CREDIBLE ASSETS RATERS LIKE "FORBES", AND OTHERS.
AND THIS LIST IS STRICTLY FOR YEAR 2015.

[THIS ARTICLE MUST NOT TO BE COPIED TO ANOTHER WEB PAGE WITHOUT PUTING A LINK BACK TO OUR SITE. Thanks]
About The Author
Akinola