Ten Most Influential Singers In Nigeria 2015
T.I.N Magazine[www.www.takemetonaija.com] have just rated and list Nigeria's ten most influential singers of 2015. The listings were rated according to the level of influence each singer has in the music industry and Nigeria as a whole. This list wasn't judged based on the fame or money a singer has but their influence in someway or the other.
The no.1 person on the list is to be considered to be the most Influential singer in Nigeria for year 2015.
NOTE: This list is only for singers not rappers, if you want to see the list for rappers CLICK HERE
TEN MOST INFLUENTIAL SINGERS IN NIGERIA 2015
10]FLAVOUR N'abania
Flavour N'abania or simply Flavour, is a Nigerian singer, songwriter, multi-instrumentalist and performer. Flavour is popularly known across Africa and the world for his hit song "Nwa Baby (Ashawo Remix)",Ada,Baby Oku and more… The singer is quite much accepted my many for his unique style of music. Flavour can be said to be one the few Nigerian artists who make money across Africa doing shows and concerts because of his huge fan base across all other African countries.
He has received numerous awards a few which includes
City People Entertainment Awards Musician Of The Year (Male) Himself Nominated
Best Collabo of the Year "Oh! Baby (You & I)"
Video of the Year "Ada Ada" Won
MTV Africa Music Awards 2014 Best Live Act Won
The Headies Best Collabo "Orobo"
(Sound Sultan featuring Excel and Flavour), Nigeria Music Video Awards (NMVA) Video of the Year "Ada Ada" Won
Best High Life Video Won
Best Indigenous Concept.
He has also kept up the act this year which makes his influence quite obvious. He is no.10 on this list.
9]ASA
A?a is a Nigerian French singer, songwriter, and recording artist. Her stage name "A?a" means "Hawk" in Yoruba language. She has won multiple awards like; 2008: Prix Constantin
2011: French Music Awards Victoires de la Musique nomination for 'Female Artist of the Year
Recording of the year- Bibanke by Asa Headies 2008
Headies Awards Album of the year – Asa 2008
Won Headies Next Rated Award- Asa 2006 And more.
ASA Songs are one of the most accepted and loved nigerian songs abroad. She has a huge fan base in FRANCE and in the UNITED STATES.
Asa's type of music is quite different from most Nigerian artists type of music.
She's been concluded to be the 9th most influential singer in Nigeria as 2015.
8]WIZKID
WizKid,is a Nigerian recording artist, songwriter and performer. He started his musical career at age 11, releasing a collaborative album with Glorious Five entitled Lil Prinz (2001). In 2009, he signed a record deal with Banky W.'s imprint Empire Mates Entertainment.
His work and contribution to the Nigerian Music Industry has earned him several achievements, including a BET Award, a MOBO Award, three The Headies Awards, two Channel O Music Video Awards, four Nigeria Entertainment Awards, a Ghana Music Award, two Dynamix All Youth Awards, two City People Entertainment Awards, and a Future Award. In addition, he has been nominated three times at the MTV Europe Music Awards as well as four times at the World Music Awards. He was ranked 5th on Forbes and Channel O's 2013 list of the Top 10 Richest/Bankable African Artists. In February 2014, Wizkid became the first ever Nigerian musician to have over 1 million followers on Twitter.
He has performed in several different cities, including Houston, Dallas, Toronto, Vancouver, New York City, Providence, Calgary, Atlanta, Washington DC, and Chicago. Wizkid toured London in 2012 and performed at the HMV Apollo on 4 June 2012.He also performed at the BBC Radio 1Xtra Live 02 Academy in Brixton alongside Trey Songz, Tulisa, Kendrick Lamar and Angel.
He is proudly a father of one.
He's had various collaborations with many big foreign artists.
He's been rated among top ten most famous people in Nigeria in 2015
Wizkid has been concluded to be the number eight on this year's list.
7]TIWA SAVAGE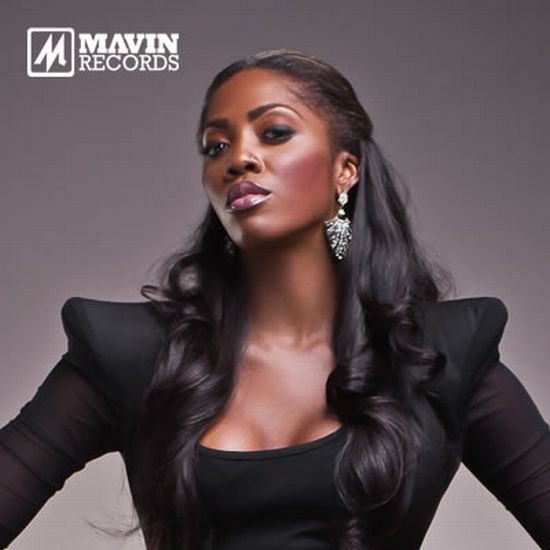 Tiwa Savage, is a Nigerian singer-songwriter, recording artist, performer and actress. She is currently signed to Sony/ATV Music Publishing and Mavin Records. She co-wrote the track "Collard Greens & Cornbread" off Fantasia Barrino's Grammy-nominated album Back to Me. Savage was featured on Solar Plexus, a compilation album that was released a day after the establishment of Mavin Records. On 3 July 2013, she released her debut studio album Once Upon a Time. Savage sings in English and Yoruba. As a singer, her achievements include one MTV Africa Music Award, two The Headies Awards, one Channel O Music Video Award, one Nigeria Music Video Award, and two City People Entertainment Awards, among others.
In December 2011, she co-hosted the second season of Nigerian Idol alongside IllRymz. Moreover, she made her film debut with Joke Silva and Ireti Doyle in the stage adaptation of For Coloured Girls. Savage became the first African female artist to be associated with the Pepsi brand after signing an endorsement deal with them.
Savage has been involved in many youth empowerment and breast cancer screening projects across Nigeria. Savage helped raise money for an organisation that build schools in her hometown. In July 2013, Savage signed an endorsement deal with MTN Nigeria allegedly worth N30 million. She also signed endorsement deals with Pepsi, Forte Oil, and Maggi.
Tiwa Savage is often said to be the queen of the Nigeria music industry. She currently has over a million followers on twitter.
She's been concluded to be the seventh most influential singer in Nigeria as of 2015
6]DAVIDO
Davido, is an American-born Nigerian recording artist, performer and record producer. His 2011 single, "Dami Duro", was well-received throughout Nigeria. Along with his elder brother Adewale Adeleke, Davido is the co-owner of HKN Music.
He has produced for numerous artists, including Naeto C, Skales, Tiwa Savage and Sauce Kid. In 2012, he signed an endorsement deal with MTN Nigeria. In 2013, Davido partnered with Guinness for the "Guinness World of More" concert. Davido has won a BET Award, a Kora Award, a Channel O Music Video Award, a Ghana Music Award, a Nigeria Music Video Award, two MTV Africa Music Awards, two African Muzik Magazine Awards, five The Headies Awards, seven Nigeria Entertainment Awards and two Dynamix All Youth Awards, among others.
"Skelewu", the third single from the upcoming album, was released on August 13, 2013. It was ranked 5th on the aforementioned list of the top 10 songs of 2013. The song peaked at number 1 on Afribiz's Top 100 chart. A dance competition with a cash prize of $3000 (N480,000) was announced days after the release of the song. Davido uploaded an instructional dance video onto YouTube and asked fans to upload videos of themselves dancing to "Skelewu". On October 10, 2013, Davido declared Bello Moshood Abiola the winner of the competition.
Davido is also quite known for many charity works as he make visits and donations to many orphanage homes every year, he has also helped quite a number of people get through health problems in many cases financially.
And the popular singer have also just graduated getting a bachelor's degree in MUSIC this year despite him being an A-LIST public figure whom a lot of people were expecting him to dropout of school.
He was also listed this year among the top ten most famous people in Nigeria 2015.
Davido is hereby concluded to be the 6th most influential artist of 2015.
5]FEMI KUTI
Femi Kuti, is a Nigerian musician and the eldest son of afrobeat pioneer Fela Kuti. Like his father, Femi has shown a strong commitment to social and political causes throughout his career.
He created his own band Positive Force in the late 1980s with Dele Sosimi (Gbedu Resurrection), former key-board player of Fela Anikulapo Kuti. His international career began in 1988 when he was invited by the French Cultural Centre in Lagos and Christian Mousset to perform at the Festival d'Angoulême (France), the New Morning Club in Paris and the Moers Festival in Germany.
Also in 2002, Femi contributed a remake of his father's classic song, "Water No Get Enemy", to Red Hot & Riot, a compilation CD in tribute to Fela Kuti that was released by the Red Hot Organization and MCA. His track was created in collaboration with hip hop and R&B artists, D'Angelo, Macy Gray, The Soultronics, Nile Rodgers, and Roy Hargrove, and all proceeds from the CD were donated to charities dedicated to raising AIDS awareness or fighting the disease.
Femi Kuti's voice is featured in the videogame Grand Theft Auto IV, where he is the host of radio station IF 99 (International Funk 99, described as "playing a great selection of classics from West Africa, the US and elsewhere").
Femi has been nominated for a Grammy award four times in the world music category in 2003, 2010, 2012 and 2013 but has never won.
He is also a member of the Agricultural campaign crew led by D'BANJ a campaign which its goal is to promote Agriculture and end poverty in Africa.
He's been concluded to be the 5th most influential singer in Nigeria as of 2015.
4]BANKY W
Banky W, is a Nigerian R&B artist. BANKY can be said to be one of the few Nigerian artists who does real R&B and successful with it.
He is the founder and owner of Empire Mates Entertainment (E.M.E.) record label as a platform to get his music to his fans and bringing up young stars in the building. He along with Sasha P were the first official ambassadors of Samsung electronics in Nigeria. He is a brand ambassador for Ciroc, ultra-premium vodka.
He has also won different credible awards like: John Lennon Song Writing Award 2006, R&B Category, for 'My Regret', Best R&B Artiste, Nigerian Entertainment Awards 2006,Best Male R&B Artiste, Urban Independent Music Awards, USA, 2006,BestInternational Album, Nigerian Entertainment Awards 2007 for 'Mr Capable',Best R&B Video, Nigerian Music Video Awards 2008 for 'Don't Break My Heart'
As a philanthropist, he launched the "I AM CAPABLE" scholarship fund, which provides tuition, room & board at private universities for youth who are in need and meet the grade requirements. He's also on the board of trustees of the "LightupNigeria" Project, which is focused on achieving constant electrical power supply in Nigeria, as well as various other charitable society building and empowering projects. He has also been extremely successful in many Corporate Marketing Campaigns, having been featured prominently in projects like Etisalat's 0809ja Launch, Cocacola-Nigeria's World Cup Theme Song, and Microsoft's Anti-Cyber Crime Initiative. Last but not least, he is an accomplished Master of Ceremonies/Host, as he has successfully anchored numerous high profile events such as The HipHop World Awards (2009), Nigerian Breweries Legend Extra Stout Product Launch, and The Gulder Ultimate Search Celebrity TV Show Launch.
Banky played a major role in mobilizing the Nigerian youth to participate in the Occupy Nigeria series of protests in January 2012. The protests were to resist the implementation of the government's fuel subsidy removal policy.
Not to mention he is responsible for bringing up a few nigerian trending artists like wizkid,skales,shaydee and more.
He has been concluded to be the 4th most influential Singer in Nigeria as of 2015.
3]P-SQUARE
P-Square are a Nigerian R&B duo composed of identical twin brothers Peter Okoye and Paul Okoy. They produce and release their albums through Square Records. In December 2011, they signed a record deal with Akon's Konvict Muzik label. In May 2012, they signed a record distribution deal with Universal Music South Africa.
In 2010, P-Square was named the Artist of the Year at the Kora Awards in Ouagadougou, Burkina-Faso while they were in London for a Concert at the Troxy, and they will receive a sum of $1 Million Dollars as the award winners, in Ebebiyin City.
The twin pop stars have broken barriers and set standards right from their debut work, captivating us with breath-taking videos and dance moves that would do more than raise an eyebrow from Usher Raymond. Five albums later, Peter and Paul Okoye are still at it, collaborating with international artistes and signing major distribution deals with top international labels.
They are arguably the most loved Nigerian singers of all time as their fan base is quite a huge one, both in Nigeria and overseas.
P-square has been concluded to be the third most influential singers of 2015.
2]2FACE
2face Idibia, is a Nigerian singer, songwriter and record producer. He officially discontinued the use of the name Tuface and selected Tu-baba as his stage name. He is one of the most decorated and successful Afro pop artists in Africa. He is also one of the most bankable artists in Africa.
2Face has received one MTV Europe Music Award, one World Music Award, five Headies Awards (Hip-hop award), four Channel O Music Video Awards and one BET award for his musical work, four MTV Africa Music Awards, one MOBO award, one KORA award, and numerous additional nominations.
2Face has established an NGO called 2Face Idibia Reach-Out Foundation. which motto is service to humanity. In 2009, 2Face was appointed as ambassador by National Agency for Food and Drug Administration and Control. He released a song "Man Unkind" to raise awareness on the menace of fake and sub-standard food and drug products in Nigeria. In 2009, he was presented with the prestigious International Youth Ambassador for Peace Summit and the Nigeria Youth Merit Award by the National Youth Council of Nigeria in recognition of his contributions to youth development in Nigeria.
He is one of the most influential,most consistent,most decorated, and most successful musician in his generation. Even his peers attest to that. From humble beginnings in Jos, he has grown to become Africa's most iconic pop star, clearing the path for hundreds of others after him. Respected at home and abroad by almost everyone that matters, Idibia is now building his Hypertek dreams, mentoring younger acts like W4, Rocksteady and Dammy Krane.
His 6th Studio album has been revealed to be the best selling album ever on Itunes Nigeria.
He's been rated to be the second most Influential Singers in Nigeria as of 2015
1] D'BANJ
D'banj is a Nigerian singer-songwriter, harmonica player, and businessman. He has won several music awards, including the awards for Best African Act at the MTV Europe Music Awards 2007, Artist of the Year at the MTV Africa Music Awards 2009, Best International Act: Africa at the 2011 BET Awards, and Best-selling African Artist at the 2014 World Music Awards.
D'banj is currently best known internationally for his 2012 summer hit "Oliver Twist", an uptempo dance fusion of Afrobeat and electronic dance music that topped the African charts 2011 and was a top 10 hit in the UK singles chart in 2012 reaching No. 2 on the UK R&B chart.
In December 2012 D'banj signed a mega deal with Sony,Speaking on the importance of the deal to Sony to be able to assist with bringing D'Banj's music to millions of fans. The deal is being described as a "Pan African, multi-album deal with Sony Music's RCA Records
On 23 June 2012, D'banj performed at the Hackney Weekend to celebrate the 2012 Summer Olympics, which was headlined by Jay-Z and Rihanna. He performed alongside his friend, and fellow Universal Music Group label mate, Rita Ora on 30 August 2012 at the SCALA London Live Music, Clubs and Arts Venue to celebrate the release of her debut album Ora. He also performed at the AFCON 2013 closing ceremony held in South Africa.On 18 April 2015 ,D'banj perfromed at the Global citizen earth day a Free Concert on Capitol Hill (Washington Monument Grounds) for the 45th Anniversary of Earth Day put on by Global Poverty Project and the Earth Day Network.
With D'banj's first album came his first endorsement from an energy drink called Power Fist.In May 2013, D'banj was named the Bank of Industry (BOI) ambassador. In November 2013, D'banj re-signed a multi-million Naira deal with Globacom, the company he parted ways with in 2010. In October 2014, D'banj was named the official African ambassador for Beats by Dre. In February 2015, D'banj was named the official African ambassador for Ciroc Nigeria.
D'banj is the founder of Koko Foundation for Youth and Peace Development. He is also Nigeria's first United Nations Youth Ambassador for Peace. Dbanj is a ONE campaign ambassador; he released the song "Cocoa Na Chocolate" in support of agriculture investments.'Cocoa Na Chocolate' featured 18 other African artists and won Best African Collaboration at the All Africa Music Awards in 2014.
In 2015, he was applauded by World Bank Chief, Jim Yong Kim for using his music power and high celebrity status to bringing attention to serious and critical issues in Africa with special focus on agriculture and poverty alleviation.
D'BANJ can be said to be the most recognized Nigerian and African Artist all over the world. He's got quite some relationship with big international artists majorly American artists and others.
He's been looked up to by many young lads in music industry.
D'BANJ HAS HEREBY BEEN CONCLUDED TO BE NIGERIA'S MOST INFLUENTIAL SINGER OF 2015.
NOTE: This list is not based on anybody's opinion it is a list rated according to how much influence each singer has made in 2015 basically rated and judge by our magazine crew.
TIN MAGAZINE(www.www.takemetonaija.com) released this list for the year 2015 it is not an all time listing the ratings might change in next year's listing.
[Must make reference to this site if copying this content to another webpage] Thanks.
About The Author
Akinola