Singer TERRY G Full Biography,Life And News
|
FULL NAMES: Gabriel Oche Amanyi[Terry G]
DATE OF BIRTH: March 17, 1986
OCCUPATION: Singer/dancer/songwriter
RELATIONSHIP STATUS: In A Relationship
EARLY LIFE AND BACKGROUND
Terry g is the first child of four children born to Lagos based clergy parents, attended Starfield Educational Centre in Lagos but due to financial constraints could not further his education.
Terry was introduced to music by his mother, a choir mistress, who encouraged Terry to join the Redeemed Christian Church of God, Praise Palace, Oko-Oba choir and his time as a chorister enabled Terry to learn the basics of music.
True to his roots, Terry started as a gospel artiste but the lure of financial security made him switch to pop music and the decision seems to have paid off as he has now found fame and fortune through pop music.
After his switch, Terry had his tutelage under one of Nigeria's star musician, Faze, providing back-up vocals and honing his music skills. He shot to national limelight in 2006 when he was featured on Kemistry's hit single "Shake", a song which he also produced, the first sign of his versatility in music.
CAREER AND LIFE
He began as a protege of ex plantashun boi singer, Faze. He was on course to get a deal from Faze's album label, Independent entertainment before he got
a mega deal from Bluemoon entertainment which he opted for, as an artiste/super beatmaker responsible for many hit tracks on rotation. He released an album which though heavy on the production end but dint make him very successful. He a found little break-out fame when he produced 2 shots' "In case you never know" featuring Timaya, Terry G has mad love for the reggaeton beat, and has retain that style though he seems to bring his own style strongly on every track.
He has continued to be one of the favourite beatmakers in Nigeria as evidenced from hits he has produced and featured including "Pass me your love" by A.Y.com , "Aye Po Gan" by Illbliss, "One by One" by Side and many more He's been criticised for producing beats that sound the same but beatmakers with strong personalities like timbaland, pharrell, and scott storch have similar sounding beats.
Make no mistake the guy knows how to make people dance all the time.
When in 2008, he released the hit single "Love You Sexy" off his debut album "Free Me" it was an instant hit due to the beautiful lyrics and classy dancehall beat. His debut album also contained hit songs like "Otipe", "Shile" and "Ihotu".
Terry who sings in Pidgin, Yourba and Idoma is adept at playing the guitar and keyboard. His weird but addictive songs are characterized by deep lyrics, unique keyboard sounds and distinctive signature jingles. By the time he produced and featured on 2Shots "In Case You Never Know" and IllBliss "Aye Po Gan", his credential as a talented songwriter, producer and musician was long established.
His second album titled "Ginjah Ur Swaggah Season 1" was released in late 2009 and contained the monster hit "Free Madness", a song which cemented Terry's place in Nigeria music industry. He would later win the "Best Street Hop" award at the 2010 Hip Hop World Awards held in Lagos in May 2010.
Terry G, who is the creator of "Chante Chante" style of music, is one of the most sought after producers and collaborators in Nigeria music and aside from 2Shots and IllBliss, he has produced or featured in songs for the likes of Timaya, Ay.com, Igho, Jamix, Jaywon, Terry tha Rapman, Naeto C and many more.
Though a controversial artiste, Terry has carved a niche for himself in Nigeria music scene thereby cementing his place as one of the top entertainment stars in the country.
He is currently the CEO of TGP RECORDS. TERRY G has done lots of collaborations with lots of artiste. He is nicknamed GINJAH DE GINJAH,SWAGGAH DE SWAGGAH, INTELECTUAL SPIRITUAL MADMAN or THE AKPAKO MASTER He has a crew he calls" HOUSE OF GINJAH",A crew that already in the industry they are very relevant and one of the amazing thing there is ,his younger brother is part of 'HOUSE OF GINJAH'
CURRENTLY terry G directs his videos under his company TGP-TERRY G PRODUCTIONS and already he has directed more than 7 videos including the trending one called "See Groove". and also featured
in our new female music diva Tonto Dikeh's song "Crazically Fit" which is making a mad buzz on the internet and was also produced by MR. Akpako Himself TERRY G.
In 2012 He had a son with his girlfriend whom he is still dating as at 2014. He said it in an interview that having a kid changed his lifestyle.
He admits he smokes most times before he performs on stage but he doesn't drink and get drunk.
He was said to have been beaten by Area boys in an eastern state in Nigeria for performing poor on stage.
AWARDS AND ENDORSEMENTS
Awards
won the Best Street Hop award at the 2010 Hip-hop World Awards.
also won the headies awards in 2012.
and also more…
RUMORS AND SCANDALS
Was declared wanted by the police in nigeria in 2012 some said it was drugs and others said it was fraud.
Was beaten by area boys due to not performing well on stage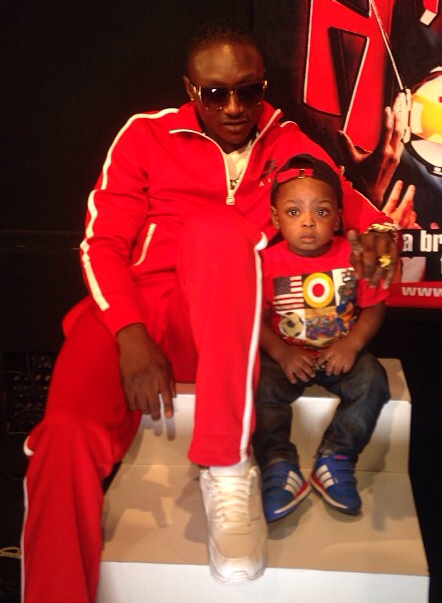 COMPILED BY; TMTN
SOURES; www.takemetonaija.com,biographyhome.com idomalang.com