Rapper Eclipse Full Biography
|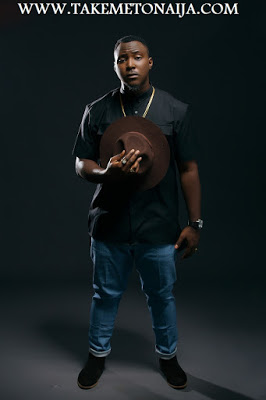 FULL NAME: Nkasiobi Chukwu
DATE OF BIRTH: July 23, 1991
OCCUPATION: Rapper, Music Producer.
MARITAL STATUS: Not Married
INTRODUCTION
Eclipse is a new comer Nigerian hip-hop artiste. He has worked with quite a few popular personalities in the music industry and he is making quite some good impression at the moment.
EARLY LIFE AND BACKGROUND
Nkasiobi Chukwu popularly known as ECLIPSE is a Nigerian hip-hop recording artist signed to AbOriginal Music, a division of AbOriginal Productions.
A highly skilled rapper blessed with a distinctive mic presence, undeniable
charisma, and witty—yet relatable—lyricism, he is considered one of the fast rising rap
artistes in Nigeria today. The hip hop prodigy is determined to take his place at the
forefront of a new generation of rap artistes, and boldly carve out his name in the book
on Nigerian rap and hip hop.
A culturally diverse and well-travelled Nigerian, Eclipse a native of Abia state was born
in Kaduna to Igbo parents, grew up in Lagos, went to secondary school in Abuja and
had his tertiary education in University of Nigeria (UNN) Enugu, where he studied
Mass Communication before choosing, in 2011, to pursue his dreams of a career as a
music artiste and record producer.
While at UNN, Nkasiobi made his first forays into what would become his eventual
music career. A self-described "loner" who had turned, in his early teens, to music as a
coping mechanism for the loneliness he suffered as a result of his inability to develop
lasting friendships because of his constant relocations, Nkasiobi turned his attention to
music theory and taught himself how to produce as a conduit for self-expression, and
also "being on my own, and making beauty out of solace".
He began writing rhymes, and enrolled for local talent shows, under the name
"Eclipse", a title chosen because the notion of an eclipse as "a natural phenomenon
powerful enough to block the shine of any star" resonated with his dreams of becoming
an undeniable natural artistic force. He also became an on air presenter (OAP), using
the "Eclipse" moniker, on UNN's LION FM where he soon became a popular
presenter with listeners, who were drawn in by the combination of Eclipse's humour
and wit, and his penchant for answering listeners' questions in cheeky, occasionally
bawdy, rhymes.
CAREER AND LIFE
Moving to Lagos in 2012 after being crowned King Of The South-East at the 2011
South-East Universities Freestyle Friday Competition, the fast rising rapper has quickly
become a fixture on the Nigerian music scene: he is the reigning champion of hip hop
icon M.I Abaga's MADC Fight Night tournament—defeating NOKIA DON'T BREAK
THE BEAT ambassador T.K.O. in the finals—as well as the winner of the inaugural
edition of the Beat FM & Hennessey-sponsored VS Class, which was judged by
Nigerian entertainment icons M.I, Eva, Modenine, Olisa Adibua and Sasha.
The multi-talented and multifaceted rapper is also a beat maker, producer, artiste, actor
—he recently scored well-received roles on Tinsel and Hotel Majestyk, two popular
shows on the pan-African cable network, MNET—and occasional singer.
His musical influences include rap acts like Modenine, the Trybesmen, Ludacris, GUnit,
Ruggedman and M.I. He also identifies with J. Cole, Phyno, Kendrick Lamar and
Reminisce — rappers whose music reflects their story, struggles and social
environment.
His singles, Gentleman with a video directed by Mex, As a Boss (ft Dj Jimmy jatt) and
Salamalekun 2.0 ft MI Abaga continue to receive massive airplay and thrill his fans. His
recently released debut EP: City of Dreams with features from Eva, Ruby, Slay, Evaezi,
Demmi Vee and Poe of SDC embodies a variety of themes typical of young urban
Nigerian life, from peer pressure and romance to sex, personal struggles, artistic
integrity and spirituality — in an accessible and entertaining manner that can be
enjoyed by fans of, not just rap and hip hop/afro beats, but good music in general.
His greatest desire is for his music to positively influence and motivate the youths who
aspire to be better versions. His Single 'Afarawe' aptly captions his message to the
youths encouraging originality as opposed to comparison.
Eclipse sees himself as he states, "heir to the throne, destined to be king; all roads lead
to the same place for me — greatness".
AWARDS
No Popular awards yet.