Singer NIYOLA Full Biography,Life And News
|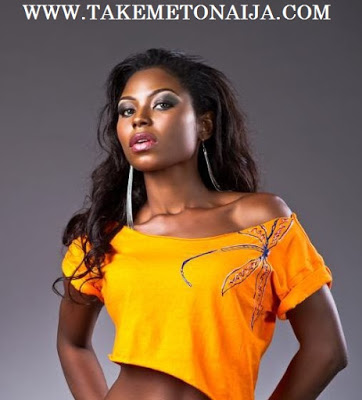 PROFILE
FULL NAME: Eniola Akinbo
DATE OF BIRTH: December 9, 1985
OCCUPATION: Singer
MARITAL STATUS: Not Married

INTRODUCTION
Niyola, is a female Nigerian recording artist, singer, songwriter and performer who came into spotlight after getting signed to EME records in 2012 with release a couple songs like "Don't Delay Me", 'Don't Go There' and others , and became a bigger star in 2013 after the release of her hit single "Toh Bad".
EARLY LIFE AND BACKGROUND
Born on the 9th of December in Lagos Nigeria and hailing from Ilesha in Osun state, the last born of a conservative Christian family of ten, Eniola Akinbo popularly known as 'Niyola' discovered her affinity for music at age 8 when she attended a Funmi Adams concert with her father. Soon, she started developing interest in singing; deciding later that year, to do a song at the annual church convention.
Her father who's a music enthusiast and vocalist groomed her for the convention together with her brother and sister who also had love for music. After that performance, little Eniola went home with gifts and envelopes from people who had confessed that she had an amazing talent. From then on she recognised her talent and started nurturing her musical skills while creating music that her older ones listened to.
Niyola's unique story started in 2000 when she took part in the AMEN starlet competition and emerged first runner up – meeting with the then "Plantashun boys'' who invited her to do a duet with the group (she ended up recording with Faze as the group would soon split).
She later joined Trybe records briefly; leaving to jump start ''Make sum noise ''entertainment a production outfit owned by Freestyle of TRYBESMEN. She released her first singles Me n U (in da club) No more and Dem say on the imprint.
CAREER AND LIFE
Niyola has performed at major events like the Akon concert in Lagos,
Calabar festival in Cross Rivers, Yhello Festival alongside Sasha, and
toured with CELTEL (now Airtel) in 2008. She also took part in the first
girl power Tetmosol project amongst many others. In 2009, she took part
in the OVATION RED CAROL theme song.
With influences like
Christina Aguilera, Mariah Carey, Rachelle Ferelle and Beyonce, Niyola's
vocal strength has brought about collaborations with Ruggedman on" If I
could do it'', " If you want my love" with Freestyle, ''All my days '',
"Leaders of tomorrow ''with Sasha amongst many others.
She's also
written soundtracks for movies in her dialect Yoruba like FEYIPITAN,
OGIDI OMO ABANIDARO amongst many others. In 2007 she wrote the theme
song for 2FACE IDIBIA's 2nd album concert and also did jingles for Coca
Cola and a few other international brands.
As an undergraduate in
the University of Lagos, and an apostle of travel and tourism, Niyola
combined her studies with her music; building up a strong profile as a
musician to reckon with, while earning her first degree.
Following
the successful release of her first independent single TURN ME ON in
December 2010, the singer has now gone on to release her hot new single
titled UNPREDICTABLE (featuring Skales and produced by Ex O).
UNPREDICTABLE was written with Ex O and is a translation of Niyola's
personal experiences, as is her forthcoming album.
She's Always known Banky from back in the days. He saw her then and asked why she wasn't doing music. She told him she really wanted to do music but she didn't think she had enough resources.
While she was trying to make a comeback then she did a song with Skales. It was during that period that Banky suggested they should work on a song. Around that time, there was a rape incident at ABSU and Banky was worried that no female had come out to sing about it and they decided to do a song together and that is how she started until she eventually got signed.
See what Banky W said about when she first met her:
Banky said: 'I was walking to the bathroom of an event center 1 day, and a voice from the female bathroom stopped me dead in my tracks. It was the most beautiful female voice I'd heard in person. I waited outside until the girl came out, and I introduced myself to Niyola. We became friends, and over the years I always felt like she would be an amazing artist if she just had a different musical environment around her. A different support system to help her be better.
Niyola got signed to Empire Mates Entertainment in 2012 and was
featured on several tracks on the EME Empire Mates State of Mind album
alongside leading Nigerian acts, Wizkid, Banky W and Skales; including
her debut single as the EME 1st lady, titled 'Don't Go There. She, released 2 singles, 'Crazy' and 'Toh Bad' in 2013 which were great hits, they might happen to
be on her forthcoming album.
Her message is one that's positive
,especially centred around empowering the female by using her
experiences either directly or indirectly in her writing either in a
movie soundtrack or in her own songs.


Ever since her 2013 breakthrough Niyola has been trying the best she could in the music industry with release of more hits like; Love to Love you and more…
AWARDS AND ENDORSEMENTS
Won best female vocal performance at the 2014 headies
| | | |
| --- | --- | --- |
| 2014 | Nigeria Entertainment Awards | Female Artist of the Year |
And more..
ENDORSEMENTS
No popular endorsement deal yet
RUMORS AND CONTROVERSIES
She has been many times rumored to be in a relationship with her label boss Banky W a rumor which she's always debunked.


Niyola And EME Crew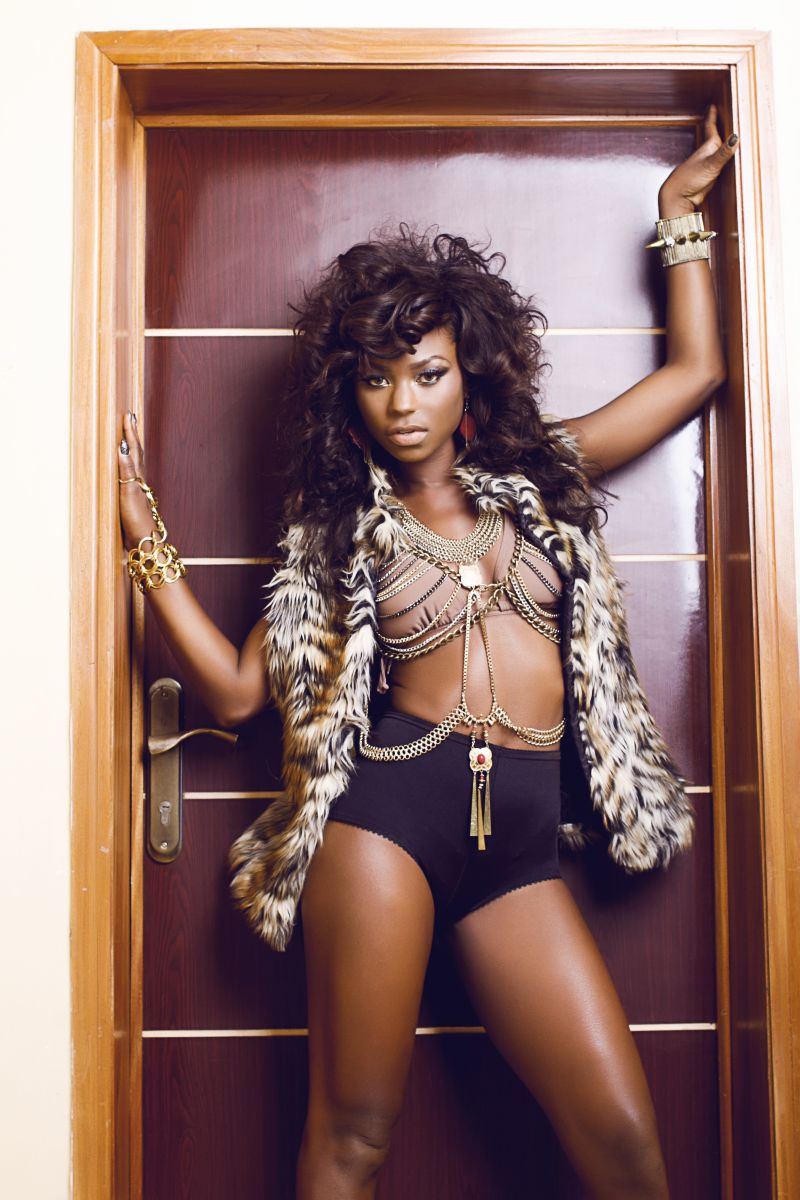 Niyola sexy


SOURCES: bellanaija.com,notjustok.com,thenet.ng,www.takemetonaija.com